The Bard Memetics Laboratory (Bard Meme Lab)
is an interdisciplinary research group focusing on digital memes, online media, and content dissemination.
The Bard Memetics Labatorory, aka the Bard Meme Lab, provides a space for examining online culture through the lenses of cinema and media studies, the experimental humanities, cognitive science, and the visual arts. By analyzing not just the content of memes but their very form, and through a focus on understanding meme creators themselves as artists, the Lab engages with the contemporary networked world to produce original research, publications, events, software, and other interventions.
If you'd like to join the lab or receive updates, email
memelab@bard.edu
. We are open to all undergrads.
Our Publication
As part of the Bard Meme Lab's inquiries into digital culture, we are seeking inventive submissions to our new journal, CONTENT. We are looking for work that disassembles the form of the meme itself, examining not only specific instances but focusing on long term trends in how we consume and propagate ourselves online. What makes meme formats so durable (or not)? When does something become "cringe"? How have our habits of media intake changed? Research papers, interviews, essays, OC, and more unconventional forms are all accepted.
Please email any submissions or questions to memelab@bard.edu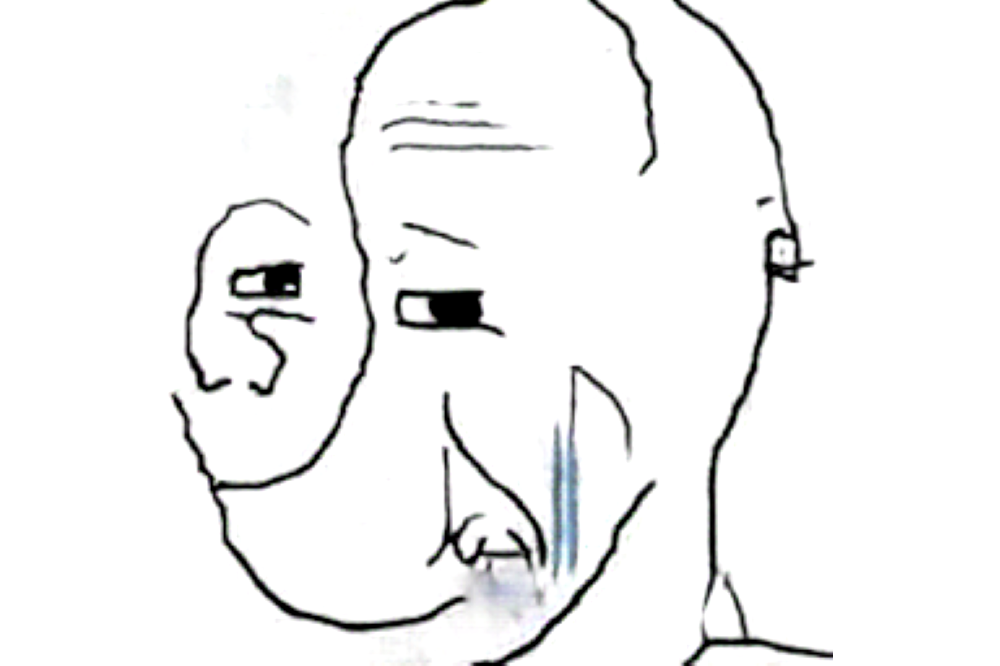 Projects
ML-powered Wojak generator trained on a bespoke Meme Lab data set
4/16

Friday




6:00 pm – 8:00 pm

EDT/GMT-4

Online Event

4/18

Sunday




1:00 pm – 4:00 pm

EDT/GMT-4

Online Event